Ayuryogpeeth -
Yoga Teacher Training in Rishikesh
Ayuryogpeeth is one of the best and most posh Yoga School in Rishikesh. It is a school which conducts Yoga Teacher Training and Ayurveda Retreat regularly and provides services in the field of Yoga, Pranayam and Meditation, whereby ensuring a platform which can be used by several people to cleanse and balance their bodies and make them yogi lifestyle and get rid of all the detoxification in their bodies. The Ayuryogpeeth has a good history and has helped individuals get better in their lives through the help of various yoga and ayurvedic services that are provided at our Yoga School.
Ayuryogpeeth is a school of Yoga Teacher Training affiliated to Yoga Alliance USA. The vision of Ayuryogpeeth is create a peaceful world where there is no place for stress, depression, panic or any kind of mental and physical illness with the help ancient methodologies for healthy living. It follows standard guidelines of Yoga Alliance USA to establish easy and effective techniques of true yoga encapsulating lessons from our ancient yoga teachings which include implementation of powerful yogic postures, pranayama, mudra, mantra chanting and various methods of meditation. It intends to provide natural environment for yoga aspirants to understand and practice yoga to achieve absolute state of self-realization.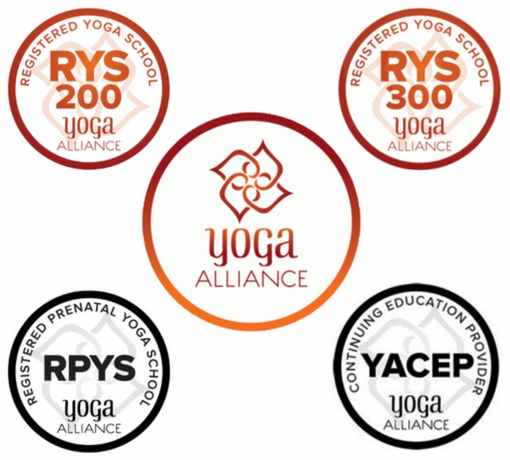 Ayuryogpeeth -
Best Yoga School in India
Ayuryogpeeth Yoga Gurukul has successfully established several yoga schools on national level and in neighboring countries to teach the ancient art of yoga sustaining its glory through out the world. Our prime objective is to raise a community of highly trained and certified yoga teachers to help others learn yoga in its traditional form to spread the glory of ancient yogic sciences in every nook and corner of the globe. Ayuryogpeeth take the responsibility to provide yoga friendly environment to the students who come here with an aim to become certified yoga teachers with world class accommodation facilities with hygienic food cooked according to the Ayurvedic instructions. Improving lives on this planet by developing a healthier way of living following the teaching of yoga is our core mission. We aim to improve physical and mental as well as vital health of the people coming here from different parts of the world. We are committed to offer classes on Ayurveda, naturopathy and a series of Yoga Courses in India according to the Yoga Alliance USA standards to fight all kinds of diseases.
Yoga Teacher Training in India is considered to be "the Yoga capital of the World" today. It's become the world's top destination for learning and practicing Yoga. Thousands of individuals from all parts of the globe visit Rishikesh to find out this ancient science of self-realization. Rishikesh may be a convenient place to find out and practice spirituality. You'll get many options to learn Yoga from the qualified Yoga teachers who have spent several years in learning Yoga and spirituality.
This is the trail you've got chosen. Yoga isn't just physical practice, but a life-style. For those desirous to expand their knowledge, self-practice and need to know the important roots of yoga, Ayuryogpeeth is suggested. Of course, you'll join an ashram and knowledge the normal practice that comes with ashram living, but the knowledge gained throughout a TTC educates you on these same principles during a learning environment, not just a living environment. In a TTC, yoga is taught beyond asana practice. Pranayama, shatkarma, yoga philosophy, anatomy and alignment are all taught with a dedicated and interactive approach by highly qualified practitioners. You're supported every step of the way in your learning and may graduate confident in self-practice and teaching others safely. Ayuryogpeeth has committed you a novel yoga lifestyle with different level of Yoga Teacher Training.
---
Yoga TTC Course in India

Aerial Yoga in Rishikesh is a unique and highly sought-after certification program that enables participants to learn and practice yoga in a unique way. This program is designed to provide an in-depth understanding of the aerial yoga poses, techniques and methods. It also focuses on helping participants develop teaching skills, which are essential for providing safe and effective aerial yoga classes. The program will also empower participants to design and teach creative aerial yoga sequences.

Kundalini Yoga in Rishikesh is the perfect way to learn the ancient practice of Kundalini Yoga. This program offers a comprehensive course on the fundamentals of Kundalini Yoga, including its history, techniques, and philosophy. The program is designed to help participants gain a deeper understanding of this powerful practice, so that they can be better equipped to teach it to others. With a combination of lectures, workshops, and meditation, this training program provides an immersive experience that will help you become a certified Kundalini Yoga Teacher.
Ayurveda Yoga Course in Rishikesh is the perfect opportunity to dive deep into the ancient science of Ayurveda. This renowned program combines traditional yoga and ayurveda with modern, holistic healing practices. Here, you will explore the physical and mental aspects of yoga and meditation, ayurvedic nutrition principles and lifestyle practices, and gain a deeper understanding of the body and mind connection. Learn the principles of ayurveda and how to apply them in your daily life, gain practical experience in teaching yoga, and develop a personal practice to bring back home.
What Students are saying
Auryogpeeth is the best place to go for your yoga teacher training. The teachers are amazing! They are friendly and insightful. They really challenge you but support you at the same time, it is perfect. The food is incredible. [...]

Enrolling in 200 Hour Yoga TTC was one of the best decisions I have ever made. The sessions are thorough. All the teachers are incredible, knowledgeable and are always available to answer any questions. This course has been a life-changing experience for me. I highly recommend this Best Yoga School [...]

A wonderful experience and a great learning atmosphere is what makes this place awesome. I thank all Teachers including Amit and Ella and staff members for taking care of all students. I recommend Ayuryogpeeth for all aspiring people looking for Yoga TTC [...]

Food and Accommodation
We have a deep respect for individual privacy and we do recommend all yoga aspirants to have solitary confinement for experiencing the self hiding within the cocoon of personality which is the essence of all divine aspects of what we call as the GOD. It is an essential requirements for all yoga aspirants and advanced yogis to have some quality time reserved to themselves in absolute solitude to gain maximum out of yoga practices and philosophies. However, we do arrange for shared rooms if requested but recommend solitude. Request for shared room should be made in advance so that arrangements could be confirmed before your arrival. Rooms are embrace by natural beauty with greenery and silence so that you can wake up in the morning listening to the bird chirping melody and sleep in the silence of the great Himalayas.
All the room are clean, ventilated and lighted properly. Rooms have windows and ventilators for gushing smooth and chilling breeze from the coast the river Ganges to enter the room along with the mind soothing sounds of the Ganges on flow. Special care has been taken on the washrooms to be hygienic and clean. Rooms are equipped with almost all basic amenities required for modern residence along shower facility is also available. Spacious bed and a study table is available in all rooms as well as cupboard to keep your belongings. You'll be connected to the world with 24x7 Wi-Fi connectivity available in the school campus and accommodation area.