About Ayuryogpeeth Rishikesh-
Ayuryogpeeth Rishikesh is one of the best and most posh yoga schools around Rishikesh, Dharamshala and Ubud Bali. It is a school which conducts yoga teacher training and detox retreats regularly and provides services in the field of Yoga, Pranayam and meditation, whereby ensuring a platform which can be used by several people to cleanse and balance their bodies and make them yogi lifestyle and get rid of all the detoxification in their bodies. The Ayuryogpeeth has a good history and has helped individuals get better in their lives through the help of various yoga and ayurvedic services that are provided at our Yoga School.
The Ayuryogpeeth Rishikesh is run by a team of yoga professionals such as us, who are born and brought up in Rishikesh and the state of Uttarakhand. We are very well-educated in the field of yoga and have huge and massive experience in this field, as we are born in a place which is also referred to as 'the world capital of yoga'. Because of this we have been able to carry out extensive research in the field of yoga. Yoga is taught since very early ages and many schools also have 100 Hour Yoga Teacher Training 200 Hour Yoga Teacher Training , 300 Hour Yoga Teacher Training and 500 Hour Yoga Teacher Training and that is why, we have such rich knowledge of the field of yoga.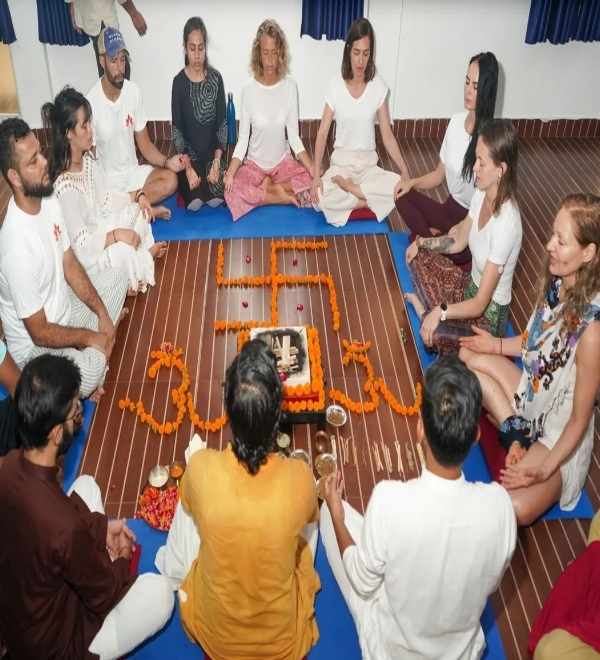 Now the question would arise in your mind as to why you should choose Rishikesh, as the destination for doing yoga as well as other detoxification retreats. Rishikesh is a place where yogis have said to meditate for centuries and that is why the land is said to have yogi aura in the air. The mysticism of yoga is widespread and that is why this land is most conducive for all activities related to yoga. River Ganges flowing through, holy to many, is also adds to the yogi surroundings.
We provide mind, body and soul detoxification retreats and yoga teacher training for all those who are interested. We also provide accommodation and catering services to our yoga students. Our retreats are widely considered a boon for all those who are stressed of today's hectic lifestyle, food and digital intoxication. So, what are you waiting for? If you are interested in Yoga, Pranayam and Meditation, come to Ayuryogpeeth Rishikesh.