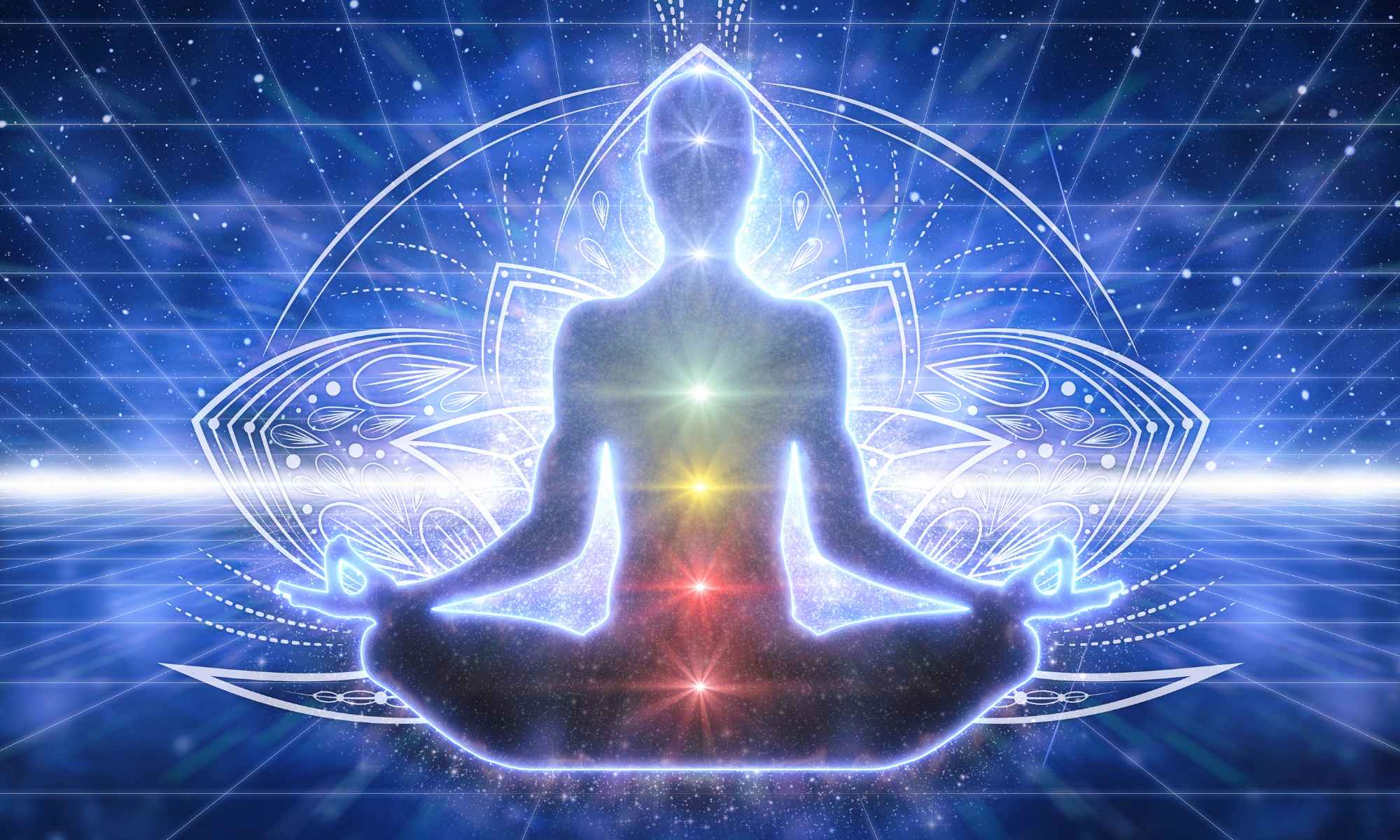 Kundalini Yoga Teacher Training in Rishikesh, India
Are you Looking for Kundalini Yoga Teacher Training in Rishikesh? Ayuryogpeeth is Best Kundalini Awakening Yoga School in Rishikesh offers Yoga Alliance Registered Traditional Kundalini Tantra Yoga Course for Beginners, Intermediate and Advanced Level Programs in Rishikesh. Be a Certified Yoga Teacher by Enrolling for Our Upcoming Authentic, Intensive, Residential, and Affordable Yoga Instructor TTC in Rishikesh India. Explore for 100 Hour kundalini Tantra Yoga TTC in Rishikesh, 200 Hour kundalini Tantra Yoga TTC in Rishikesh, 300 Hour kundalini Tantra Yoga TTC in Rishikesh, 500 Hour kundalini Tantra Yoga TTC in Rishikesh. The quest to learn India often ends at the world yoga capital Rishikesh. The mighty Himalayas and a serene environment in the lap of Mother Ganga surround us.
A powerful spiritual experience may be had at World Yoga Capital Rishikesh, which is located in the foothills of the Himalayas and Situated On Th Mother River Ganges . Often referred to as the "Yog Nagri Rishikesh" this attractive place has long been a shelter for searchers and yogis. The 200 Hour Kundalini Yoga Teacher Training in Rishikesh offers a transforming chance to feed your mind, body, and soul if you are enthusiastic about Kundalini Yoga and wish to delve further into its knowledge.
Why Choose Kundalini Yoga?
Kundalini Tantra Yoga is a powerful practise that incorporates physical postures, mantra chanting, breathing techniques and meditation in order to awaken chakra the dormant Kundalini tantra energy inside of us. The kundalini chakras open as a result of the Kundalini Chakra's awakening of this spiritual force, which resides at the base of the spine and promotes greater consciousness and self-realization.
You might find Kundalini Yoga interesting for the reasons listed below:
1. Holistic Transformation: Kundalini Yoga offers a comprehensive change by encompassing all facets of our being, including the physical, mental, and spiritual dimensions.
2. Energy Activation: By igniting your Kundalini energy, you may realise your full potential and access an endless wellspring of vigour, inspiration, and joy.
3. Emotional Balance: Kundalini yoga aids in the release of emotional blocks, enabling you to feel more emotionally balanced and at peace with yourself.
4. Spiritual connection: Increase your spiritual awareness and knowledge while strengthening your connection to the divine and your higher self.
The Significance of Rishikesh for Yoga Training
Long regarded as the home of yoga and a beloved destination for pilgrims, Rishikesh. Its calm and spiritually uplifting atmosphere offers the ideal backdrop for exploring the yogic traditions of the past. Here are some reasons why Rishikesh is a great place to do your 200-hour Kundalini Yoga Teacher Training:
1. Yogic Heritage: Since many eminent yogis and spiritual gurus have called Rishikesh home, it is a treasure trove of yogic knowledge and teachings.
2. Natural Serenity: Since Rishikesh is surrounded by the great grandeur of nature, including the Ganges river, lush forests, and towering mountains, it offers a peaceful and energising atmosphere for meditation.
3. Sacred Ashrams: Famous ashrams and spiritual institutions like the Parmarth Niketan and the Sivananda Ashram are present, which fosters a feeling of commitment and genuineness.
4. Yoga Community: Yogis from all over the world congregate in Rishikesh, generating a thriving community where you can meet new people and broaden your network.
What to Expect from a 200 Hour Kundalini Yoga TTC in Rishikesh
It's more than simply learning how to teach when you enrol in a 200-hour Kundalini Yoga Teacher Training in Rishikesh. What to anticipate from this immersion programme is as follows:
Deep Dive into Kundalini Philosophy and Practices: You will delve deeply into the principles and techniques of Kundalini Yoga during the course. The fundamentals of Kundalini Yoga TTC Course will be covered along with pranayama (breathing exercises), mantra chanting, kriyas (detailed posture sequences) and meditation.
Authentic Lineage of Teachers and Gurus: You will get the chance to study with seasoned Kundalini Yoga instructors in Rishikesh who have committed their lives to the study, practice, and teaching of yoga. Several of these instructors come from respectable guru lineages and have learned from them. Their knowledge and direction will help you refine your technique and provide a solid basis for teaching Kundalini Yoga.
Immersive Ashram Experience: Traditional ashrams frequently host the 200-hour Kundalini Yoga Teacher Training in India, offering a fully immersed yogic lifestyle experience. You may detach from the outside world and totally commit to the yogic path by residing in an ashram. A regular daily programme that includes asana practice, meditation, introspection, and yogic scripture study will be followed by you. This structured setting promotes inner change, self-discipline, and personal progress.
Practical Teaching Skills: The yoga ttc course will provide you the knowledge and abilities you need to teach Kundalini Yoga with assurance and competence. Effective teaching methods will be taught to you, including lesson planning, hands-on changes, and effective communication. You may hone your teaching techniques and get insightful advice from peers and teachers by participating in practice teaching sessions.
Spiritual Growth and Self-Discovery: The 200-hour Kundalini Tantra Yoga Teacher Training is a profound journey of self-discovery and spiritual development that goes beyond the physical and instructional components. You will shed layers of conditioning, fears, and limits through rigorous self-reflection, meditation, and inner work and re-establish contact with your actual nature. You may develop, heal, and awaken your inner light via this process.
Integration into Daily Life: The usefulness and relevance of Kundalini yoga to daily life is one of its charms. You'll learn how to integrate Kundalini Yoga's principles and chakra awakening practices into your daily life during the session. You'll not only develop your personal practice by doing this, but you'll also encourage and direct others on their yogic path.
Certification and Teaching Opportunities: Your 200-hour Kundalini Yoga Teacher Training in Rishikesh will result in a certification that is acknowledged all over the world. With This Kundalini YTTC Certification, you can begin leading yoga retreats and yoga classes all over the world to teach people the profound principles of Kundalini Yoga.
Yoga Course Tuition
Accommodation
3 Times Vegetarian Meals
Kundalini Yoga Asana
Study Materials
Bhajan Kirtan
Yoga Alliance Certificate (RYT)
Free Wi-Fi
24*7 Power Supply
24*7 Hot/cold/normal Filtered Water
Kundalini Yoga Asana
Kundalini asthi Granthi Kriya (Joints Movements)
Surya Namaskar (Sunsalutation) - Kundalini Rituals
Surya Namaskar (Sunsalutation) - Meditation
Surya Namaskar (Sunsalutation) - Cleansing Exercises
Kriya Yoga Practices for Kundalini Awakening
Tantra Prana Kriya (Tantrik Breathing Practices)
Kundalini Tantra Mudra
Kundalini tantra Philosophy
Kundalini Anatomy
Yoga Nidra
Ganga Aarti
Yoga Asana Practice on the Banks of the River Ganga
Visit Temples and Ashram
professional Yoga Asana Practice photos with our photographer
Hiking/walking
Local town market for shopping
Visiting the nearby Vasishta cave
Rafting
Bungee Jumping
---
Availability Of The 200 Hour Kundalini Yoga TTC 2023-24
| Start Date | Shared | Private | Booking |
| --- | --- | --- | --- |
| 1st to 25th JAN | $1199 | $1399 | Closed |
| 1st to 25th FEB | $1199 | $1399 | Closed |
| 1st to 25th MAR | $1199 | $1399 | Book Now |
| 1st to 25th APR | $1199 | $1399 | Book Now |
| 1st to 25th MAY | $1199 | $1399 | Book Now |
| 1st to 25th JUN | $1199 | $1399 | Book Now |
| 1st to 25th JUL | $1199 | $1399 | Book Now |
| 1st to 25th AUG | $1199 | $1399 | Book Now |
| 1st to 25th SEP | $1199 | $1399 | Book Now |
| 1st to 25th OCT | $1199 | $1399 | Book Now |
| 1st to 25th NOV | $1199 | $1399 | Book Now |
| 1st to 25th DEC | $1199 | $1399 | Book Now |
---
Frequently Asked Questions About Kundalini Yoga Teacher Training
Q: What are the prerequisites for enrolling in a 200 Hour Kundalini Yoga Teacher Training?
A: In order to enrol in a 200 HRS Kundalini Awakening Yoga Teacher Training in India, there are no formal requirements. Nonetheless, it is advised that you have a consistent yoga routine and a fundamental knowledge of yoga philosophy. It is crucial to have a real desire to develop your practice and spread the Kundalini Yoga teachings.
Q: What is the daily schedule like during the training?
A: The 200-hour Kundalini Yoga Teacher Training's daily programme is thoughtfully planned to offer a well-balanced and comprehensive learning environment. Morning pranayama, asana practice, and lectures and seminars on Kundalini philosophy, anatomy, teaching techniques, and other topics are frequently included. Together with nighttime satsangs (spiritual meetings) and mantra chanting, there are designated times for self-study and introspection. The timetable provides enough time for self-care and integration as well as a thorough examination of Kundalini Yoga.
Q: Can beginners enroll in a 200 Hour Kundalini Yoga Teacher Training?
A: Absolutely, novices are allowed to enrol in Rishikesh's 200-hour Kundalini Tantra Yoga Teacher Training programme. You will get direction and assistance from the instructors throughout the programme, and the training is created to accommodate practitioners of various skill levels.
Q: Are accommodations and meals provided during the training?
A: The majority of Rishikesh-based 200-hour Kundalini Yoga Teacher Training courses include lodging and food as part of the package. Frequently, the ashram or a neighbouring guesthouse offers these. The lodgings are frequently basic and ideal for a yogic way of living. Meals are often vegetarian and created to help you in your practice and general health.
Q: Is the 200 Hour Kundalini Yoga Teacher Training only for aspiring teachers?
A: The 200 Hour Kundalini Tantra Yoga Teacher Training in Rishikesh is available to anybody who aspires to advance their own practice and knowledge of Kundalini Yoga, even though the programme is primarily intended for those who seek to become yoga teachers. Regardless of whether you want to become a teacher or not, it may be a life-changing experience for you.
Q: How can I choose the right 200 Hour Kundalini Yoga Teacher Training program in Rishikesh?
An authentic and satisfying experience depends on selecting the correct training programme. Here are a few things to think about:
Accreditation: Verify if the programme has earned the approval and accreditation of respectable bodies like Yoga Alliance.
Curriculum: Verify the course material to make sure it covers all of the fundamental tenets of Kundalini Yoga, including its philosophy, techniques, methods of instruction, and anatomy.
Faculty: Check the qualifications and expertise of the instructors overseeing the instruction. Seek for qualified instructors who are well-versed in the history and practice of Kundalini Yoga.
Reviews and Testimonials: To learn more about prior participants' experiences and the calibre of the programme, read reviews and testimonials.
Location and Environment: Think on the training's setting and location. Although Rishikesh has a distinctive spiritual atmosphere, it's important to pick a location that speaks to you personally.
The 200-hour Kundalini Tantra Yoga Teacher Training is a once-in-a-lifetime chance to dig into the inner workings of Kundalini Yoga, soak up yogic knowledge, and jumpstart your spiritual path. You will come to understand the Kundalini energy's transforming potential and acquire the abilities to assist others in their journey towards self-realization in the serene surroundings of Rishikesh. Accept this soul-stirring journey, and let Kundalini Yoga's age-old principles reawaken your inner light.
What Students are saying
Auryogpeeth is the best place to go for your yoga teacher training. The teachers are amazing! They are friendly and insightful. They really challenge you but support you at the same time, it is perfect. The food is incredible. [...]

Enrolling in 200 Hour Yoga TTC was one of the best decisions I have ever made. The sessions are thorough. All the teachers are incredible, knowledgeable and are always available to answer any questions. This course has been a life-changing experience for me. I highly recommend this Best Yoga School [...]

A wonderful experience and a great learning atmosphere is what makes this place awesome. I thank all Teachers including Amit and Ella and staff members for taking care of all students. I recommend Ayuryogpeeth for all aspiring people looking for Yoga TTC [...]